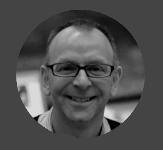 After my house was robbed, I did not feel secure with my old windows and doors. After doing a lot of research, I found that World Choice Windows offered the greatest security features. I now feel more secure in my home.

Once World Choice installed the windows in. We noticed a reduction of about half in our energy bill. I know we got real value. Thank you.

– Joanne,
Dartford

After years of purchasing and installing high quality windows and doors for our customers from Rashid at Norbury in London, we knew that when building our own cottage we would want the same quality. We are so impressed with the bi folding door system, it is so easy to operate and gives you a full wall of glass in your living space. Our Bi Fold is attached to a screened porch, so that when open, we have an additional 200 sq. feet of living space. The Bi Fold system allows you to bring the outside in; and the view of the lake is magnificent!

 I have spent most of my life in the building trade. Never have I met such professional service. Obviously i had a skewed view of what was expected of the building trade. They sent their staff to quote. Their staff to survey. Their staff to install. Even removing my old windows off the property and vacuuming. Thank you very much for such friendly service. Phase 2 of the renovation is already in your hands come the time..
Best Regards.

Firstly – We would like to tell you how thrilled we are with our new uPVC double glazed windows, particularly the two double hung windows at the front of the house. They look absolutely beautiful and really improve the appearance of the house. In addition, the noise reduction from the street is truly amazing. We would also like to compliment your installation team on their professionalism and abilities – the installation and appearance of the windows both on the inside and outside are superb. And finally, we were most impressed with the clean up afterwards – all of the mess was removed leaving the area spotless – something promised a lot these days but not always delivered.

– Rebecca Doherty,

Croydon

Dear friends,
Finally, I got all my windows and doors changed. See the attached.
I'm glad that I selected "World Choice Windows" (http://www.worldchoicewindows.co.uk/). It is a FENSA registered company. The company provided me with very good service. They not only changed all my windows and doors, they also repaired the bay cracks, changed soffits and fascia boards, painted the bay arm. They even fixed the curtain rail, house numbers, the door bell, and a gutter pipe for me. All the work is guaranteed for 10 years. The workers work very hard and the last day they finished job around 8pm. They cleaned everything after work.
Welcome to come to my home to have a look. I'm sure that I'll save gas bill in the coming winters. Now the boss and the workers are my new friends. Wish them more business and more successes in the future.
Best Regards.